With its gorgeous green spaces, picturesque botanical gardens, and even a free zoo, the community of
Lincoln Park, Illinois
, has plenty to offer on the real estate scene. Home to the beautiful 1,200-acre
Lincoln Park
itself, you can find everything from fabulous beaches, harbors, and trails to volleyball courts and even archery ranges.

If you're selling an elegant home here, there are several steps you can take to increase your chances of getting those amazing offers. Even in such a glamorous and glorious community, you'll still want to make sure your home stands out to potential buyers. How is this done? Whether you're the proud owner of new construction in Lincoln Park, Chicago, or an upscale townhome with all the amenities, keep reading to learn the secrets to bring in more interested, qualified buyers to look at your beautiful piece of Lincoln Park real estate.
What is staging? And why does it matter?
When it comes to selling your home in Lincoln Park, you aren't just selling a property. You are selling the lifestyle that goes along with living in this incredible area. It's close to the city center, has impressive views over the lake, and exudes a vibrant atmosphere that's appealing to buyers of all ages. If you want to sell your home for top dollar, you need to show potential buyers that your home is the perfect place to enjoy the Lincoln Park lifestyle.
One of the best methods to do this is by staging your home.
Staging
is decorating the house in a way that is the most appealing by creating an atmosphere that allows buyers to imagine themselves living there. Ideally, a well-staged home will appeal to many buyers, which means you'll have more offers and can sell your home much faster.
Staging your home for potential buyers might seem easy at first, but sentimentality about your home can cloud your judgment about what should stay and what should go. If your home isn't getting viewings or if you are getting frustrated with the process, turn it over to a professional. A small investment in their services can help you
sell your home much sooner
. If you need recommendations for doing your own staging or a referral to a professional staging team, talk to an
MVP Team Chicago
for expert advice.

If, on the other hand, you love interior design and want to do your own staging, here are some tips to help you make the most of your space.
How to make your home even more appealing to potential buyers
If you opt to do your own staging, you'll want to evaluate your space carefully. Try to set aside your emotional attachment to certain features or pieces of furniture and view the space as a stranger would. Keeping that in mind, you can put these seven tips into action to help you create a home that's ready to show.
1. Cut out the clutter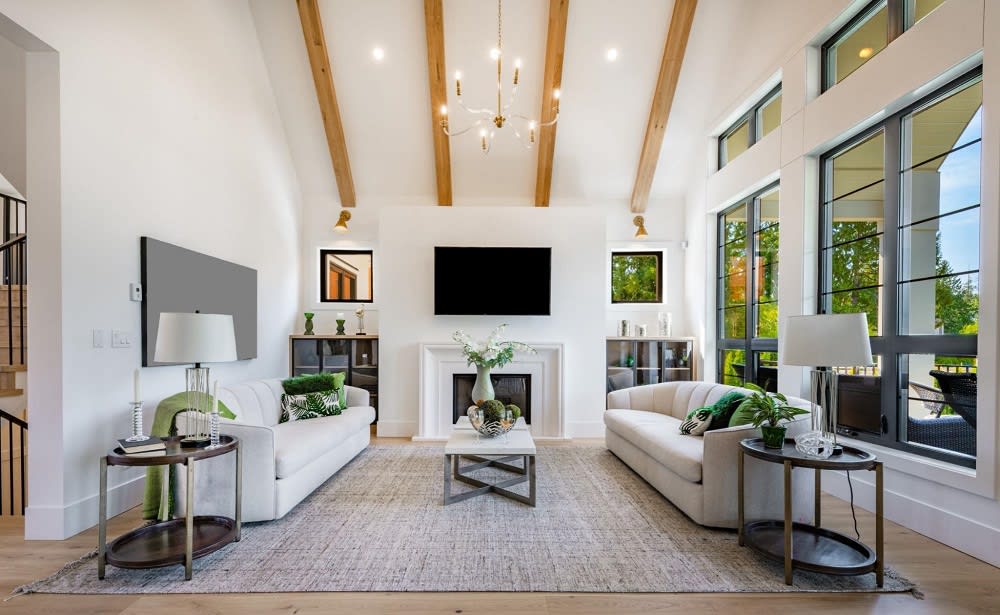 Photo Courtesy of Shutterstock

We're all guilty of having clutter, whether that's a pile of paperwork on the desk or kids' toys scattered all over the living room. When you picture your perfect home, you probably don't picture clutter, though. Your potential buyers won't, either.

You'll want to clear away as much clutter as possible, including the day-to-day clutter of mail, bills, receipts, and shoes by the front door. This also includes any clutter on your shelves, such as keepsakes, a collection of family photos, or your children's artwork. You'll also want to thin out your furniture, creating empty spaces to make the rooms look as large as possible.

Some homeowners find it helpful to rent a storage facility when selling their homes. This gives them space to store extra items until they move.
2. Create spaces where people want to relax
Photo Courtesy of Unsplash

When people view your home, they want to imagine themselves living the best possible version of their life there. That often means you must show them the best, most relaxing spaces where they can gather with friends and family. For example, create an outdoor oasis in your backyard or on a terrace with cozy outdoor furniture, a few blankets, and a firepit. Take an unused corner of your home and make it an inviting reading nook with soft lighting and lots of plump cushions.

The idea is to create spaces where people walk in and immediately imagine luxury and comfort. You want them to envision that your home will give them the kind of life they've always dreamed of having.
3. Show off the unique features of your home
Photo Courtesy of Unsplash

What makes your home special? Luxury homes for sale in Lincoln Park, Chicago, are often packed with high-end touches, so take time to think about what might appeal to the next buyer. That might be top-of-the-line smart home integration, a library full of integrated bookshelves, built-in coffee makers, or custom landscaping.

Whatever it is, make sure you show off those features. You can do this by adding lighting to certain areas, such as inside an amazing walk-in closet. Or highlight the built-in coffee bar by painting the wall behind it a bold color. It may be worth consulting an interior designer to determine the best ways to showcase those particular spaces.

Your real estate agent can high highlight those features during the showing, too, so don't forget to consult with them.
4. Decor should be unique and original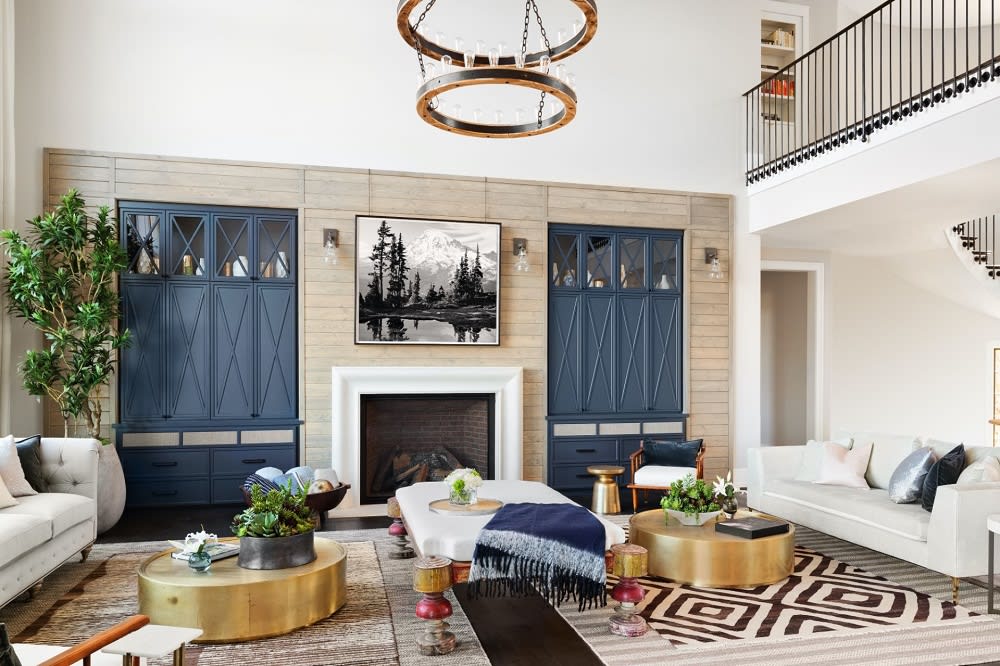 Photo Courtesy of Shutterstock

Buyers of luxury properties, like upscale Lincoln Park condos, want to see a unique and stylish space. Trends won't matter to your buyers, because chances are, they are going to put their own stamp on your space anyway. What they want to see, though, is that your space is capable of being timeless, elegant, and stylish. So, steer clear of mass-market produced art and accessories. This is your chance to showcase an artwork collection or invest in unique pieces for your future home. You want to foster the idea that your home delivers luxury at every turn and that your home can keep the demands of the most discerning tastes.
5. Keep colors neutral (but don't be afraid of a strategic pop of color)
Try to keep the color palette of your home neutral when you are staging it. Neutral, light-reflecting tones on the walls will help make the space seem bigger and brighter. Neutral decor and furniture will help your potential buyer imagine their own furniture in the space.

Don't think it has to all be beige, though. Adding a pop of color on an accent wall or your accessories can show off the personality of your space. That can get your buyers' imaginations running wild about what they could do to make their own mark on their new home.
6. Show off storage space without overcrowding it
Buyers want to see that a potential home has plenty of storage. So, make sure shelves and closets are in showroom-ready condition. To do this, make sure they are spotlessly clean and that the lighting is sufficient. Then, clear out some space. No matter how ample the storage space might be, if it's packed with things, it won't look big enough. Thin out your bookshelves, cut out some decor items, and strip down your closet to the bare essentials. Showing off the empty shelves gives the impression that there is plenty of room for all their things.
7. Spruce up the exterior, too
The outside of your property matters, too. One of the best things you can do to boost your home's curb appeal, whether that's a downtown condo or a suburban ranch, is to give your front door a makeover. Give it a good clean, polish the metalwork, and give it a new coat of paint if you can. This is another excellent place to show off your home's personality. A bold color can help grab your buyer's attention and help keep your property at the forefront of their mind. Soft, subtle colors give the impression that they are entering a hidden oasis of calm. If you have landscaping, make sure it's clean and tidy. It never hurts to plant a few bright flowers, too.
Are you looking for more tips to help you sell your home fast? Get your MVP on.
Melanie Giglio-Vakos
has years of experience in the
Lincoln Park real estate
market and other areas of Chicago. With a team of dedicated professionals working to help you find the right buyer for the right price, you can trust that the sale of your gorgeous home is in good hands. Get in touch with the MVP
team
today to get started.
*Header photo Courtesy of Unsplash