Few places emanate culture, creativity, and modernism quite like
Wicker Park
. Located in historic old Chicago, Wicker Park boasts an impressive array of vintage stores, coffee bars, art galleries, and theaters that reflect the eclectic style of its residents and visitors. Quaint dive bars and Michelin-star dining go hand in hand in this progressive, upscale neighborhood. In a 2012 article in Forbes, Wicker Park was named the fourth largest hipster community in the country. Wicker Park real estate is also one of the more affluent areas in the Chicago area and an exclusive location for luxury home buyers. If you are looking at Wicker Park homes for sale, there are a few things you will need to consider before relocating.
What is Wicker Park known for?
Wicker Park is best known for its modern hipster culture, vintage shopping, thriving art community, and bustling street life. The area is a great community for artists, travelers, foodies, and shoppers to come together from all walks of life.

In the early 90s, Wicker Park was part of the exploding music and alternative scene comparable to cities like Seattle and San Diego. The city was such a cultural hotspot it was even picked as the location for MTV's reality television show The Real World: Chicago.

There are things you won't want to miss if you are visiting Wicker Park or considering living in Wicker Park, Chicago. These local hotspots each represent the unique vibe of Wicker Park and its residents.
A destination for artists
Wicker Park has a large collection of community theaters, art galleries, musical venues, and performance artists. The area is well known for its eclectic culture, vibrant street life, and as a mecca for the visual arts.

As a famous destination for playwrights, directors, actors, songwriters, and musicians, Wicker Park serves as a hotbed for artistic culture, producing talents such as author Saul Bellows and singer-songwriter Liz Phair. If discovering local art is your thing, you won't want to miss out on a tour of the Flat Iron Arts Building, located on North Milwaukee Avenue. Flat Iron Arts is a historic landmark and a showroom for local talent featuring one of the country's largest and most unique mixes of free-to-view local art.
Vintage shopping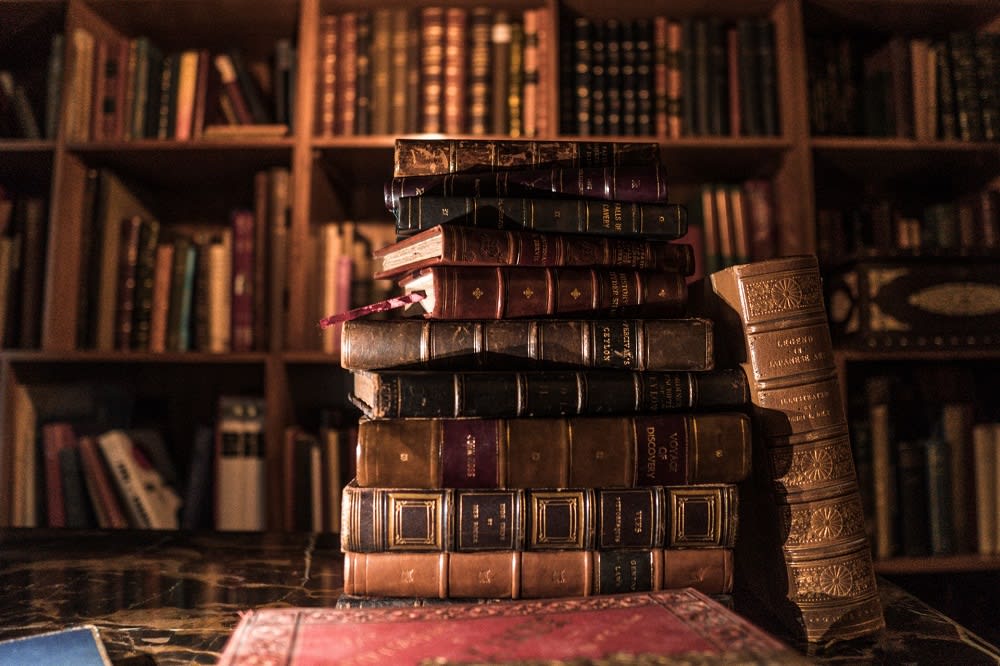 You can't walk down the streets of this old-town historic district without noticing the community's unique appreciation for retro culture. Wicker Park has luxury boutique shopping combined with vintage record stores, 80s-themed coffee bars, and used clothing stores. One local favorite is Myopic Books, a huge, three-story vintage bookstore with a vast collection of 60,000 used books from every genre.
Restaurants and coffee bars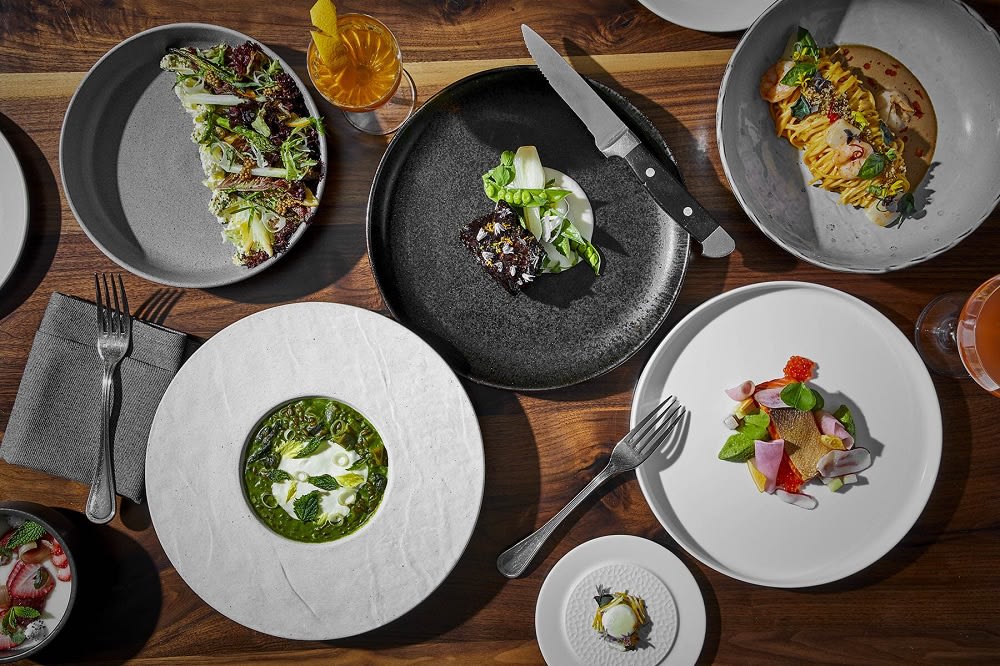 Photo courtesy of The Bristol

Between gastropubs, Michelin-star fine dining restaurants, and fusion bistros, Wicker Park has a unique cuisine inspired by its artsy culture and history.
Check out the one-of-a-kind vibe of
Smoke Daddy
, which combines barbecue with live blues music, or
The Bristol
, which features a fun spin on traditional American dining, with dishes such as halibut tempura served with a hot chili sauce. If a casual outdoor is more your thing, check out
Big Star
with its bustling outdoor patio and savory street tacos.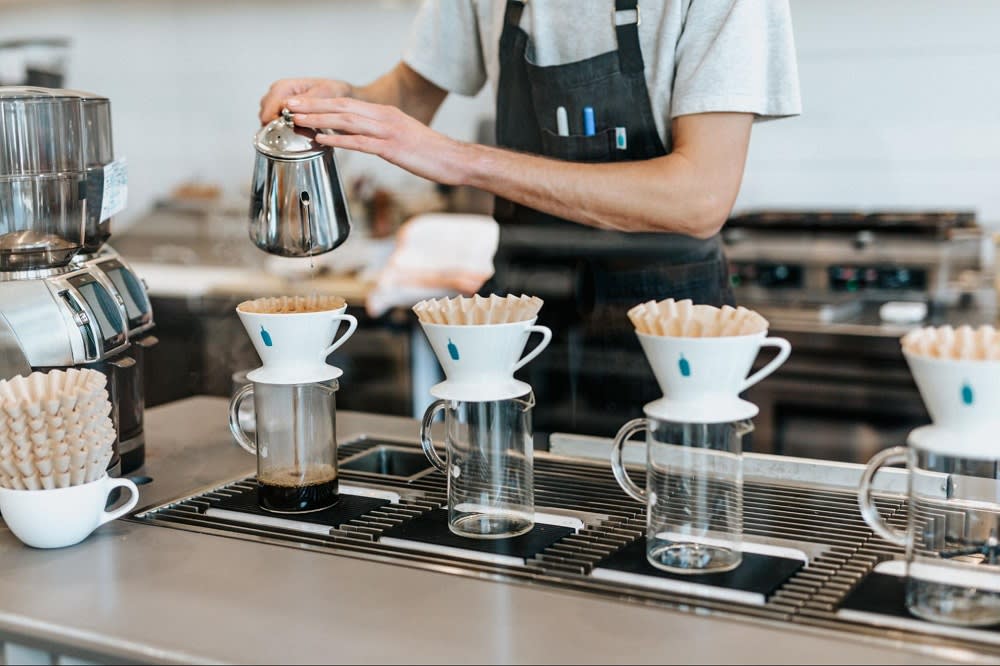 Wicker City Park
Wicker City Park is a four-acre landmark of open green space featuring walkways and gardens and hosting events such as a farmer's market on weekends where you can find local produce for sale alongside fresh-baked artisan bread and pastries. During the summer, the Wicker Park Music Festival celebrates the city's culture and art and was named by The Chicago Tribune as "Chicago's Best Street Festival." This music festival is a big hit every year that you certainly won't want to miss.
Wicker Park real estate
If you are considering living in Wicker Park, Chicago, you will want to learn as much as possible about the community and the housing available. Wicker Park has recently experienced a real estate boom with new available properties and developments.
The community of Wicker Park
The community of Wicker Park is as eclectic as you might expect, with a mixture of hipsters, artists, business workers, and full-sized families. There is a blending of cultures in all facets of life, including business, recreation, schooling, and leisure activities.
Luxury homes in Wicker Park


Wicker Park is established as one of the premier luxury communities in Illinois and the Chicago area. Homes come in many shapes and sizes in this community. Victorian-style duplexes, condominiums in gated communities, and luxurious penthouses are available for purchase or rent. In addition, many historic homes have been beautifully restored, making them attractive options for luxury home buyers. With a
median value
of $650,000 compared to the national average of $330k, Wicker Park is one of the more affluent neighborhoods in the country.
What to look for in a Wicker Park real estate agent
Finding the right real estate agent for your next home, apartment, or condo can be challenging. You will want to make sure you connect with someone with trusted reviews or testimonials of satisfied buyers and industry knowledge and experience in your local area. The Wicker Park real estate market can be tricky to navigate, so you need an experienced, trusted partner in your homebuying journey.
How to find the perfect agent
If you are considering living in Wicker Park, Chicago, then you will need the assistance of a real estate agent you can trust to help identify your needs, navigate the market, and match you with your ideal home or property. Good communication, local knowledge, and experience are the hallmarks of a solid agent. If you need assistance finding your next home in Wicker Park, consider working with a team that understands these principles and has a proven track record of matching beautiful luxury homes with satisfied buyers. Ready to take the next step? Reach out to trusted local agent
Melanie Giglio-Vakos
to see what's on the market.